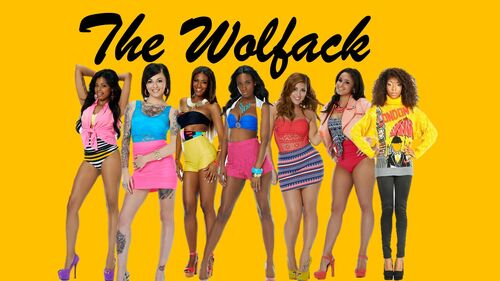 The Wolfpack is a clique from Season 11 who is best known for jumping other roommates like Sarah. Shanae was in the Wolfpack when she arrived at the house, however was kicked out by episode 9 and replaced by Benze, who came in episode 10.
Members:
Jazmoné (leader) Tiana Stephanie Gina
The Wolfpack was the biggest clique in Bad Girls Club history finishing with 6 members all together.
* They were later beat out by The OGs from Season 15, finishing with 7 members.

Ad blocker interference detected!
Wikia is a free-to-use site that makes money from advertising. We have a modified experience for viewers using ad blockers

Wikia is not accessible if you've made further modifications. Remove the custom ad blocker rule(s) and the page will load as expected.