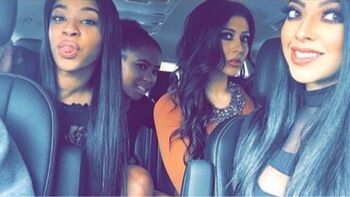 The Winning Team is a clique in Season 15. This group consisted of 2 set of replacement sisters and 1 original.
Current
Affiliates
The Babicz Sisters
Amber & Asia
The Millionares
Diamond
Personalities
Edit
They are known for their dgaf attitudes despite being replacements.
They were willing to have fun and scrap if need be.
Ad blocker interference detected!
Wikia is a free-to-use site that makes money from advertising. We have a modified experience for viewers using ad blockers

Wikia is not accessible if you've made further modifications. Remove the custom ad blocker rule(s) and the page will load as expected.