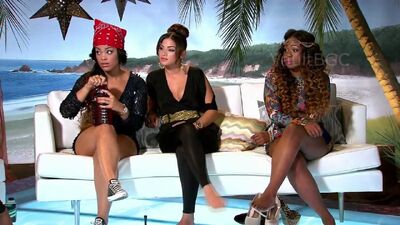 The Pretty Girl Gang or PGG or the Real Bad Bitches are the ladies who removed or left in Season 9 who came back in the season finale to start a fight with the original 4. They ran most of the reunion by winning their arguments and winning their fights. Their known victim is Julie who was got beat up by everybody in the group. They were all sent home on the account of Rima except for Andrea
All 4 of the bad bitches were all done dirty by at least 2 of the orignials.
Ad blocker interference detected!
Wikia is a free-to-use site that makes money from advertising. We have a modified experience for viewers using ad blockers

Wikia is not accessible if you've made further modifications. Remove the custom ad blocker rule(s) and the page will load as expected.