| | | |
| --- | --- | --- |
| " | Like girl, watchu doin' here? | " |
Tabatha "Dreamdoll" Robinson
(
@dreamdoll__
) is an original bad girl on
Season 16.
Tabatha is currently 25 years old and she reisdes in Bronx, New York.
Biography
Famous for her pink jeep, pink wardrobe and pink Hoverboard, Dreamdoll gives a new flare to being a Pink Lady. Back home, she is a bartender at a strip club, where she is a favorite of her superiors but not so popular with her co-workers. Not one for being bored, Dreamdoll makes her own fun by pulling pranks on her friends & family. She can't wait to show the other girls in the house that she is one-of-a-kind and that nobody can take her thunder.
History
Season 16: Social Disruption
Bad Girls
Episodes
Episode 1
Episode 2
Tabatha
Tabatha
Tabatha
Tabatha is replaced by Stephanie in episode 3.
Fights
Photos of Tabatha during filming: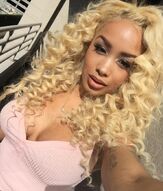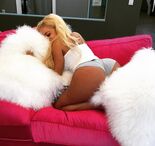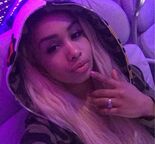 Ad blocker interference detected!
Wikia is a free-to-use site that makes money from advertising. We have a modified experience for viewers using ad blockers

Wikia is not accessible if you've made further modifications. Remove the custom ad blocker rule(s) and the page will load as expected.