Kayla vs. Whitney is the altercation between Kayla Carter and Whitney Collings in Season 3. 
When Kayla makes humorous comments towards Whitney in the limo, Whitney is offended, although Kayla doesn't understand why. She wants Kayla to apologize, yet Kayla refuses to, believing it isn't serious. The drama escalates in the house when Kayla and Whitney throw household items at each other.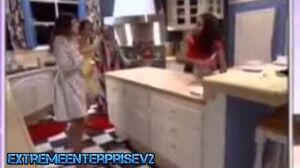 Ad blocker interference detected!
Wikia is a free-to-use site that makes money from advertising. We have a modified experience for viewers using ad blockers

Wikia is not accessible if you've made further modifications. Remove the custom ad blocker rule(s) and the page will load as expected.