Brynesha vs. Zee
are multiple physical altercations that occured between
Brynesha "Talone" Seegers
and
Zee Carrino
in throughout
Season 16: Social Disruption
.
#ShaBully (Round 1)
Edit
It all started when Brynesha told Tabatha that Zee was fake. Tabatha then told Zee about what Brynesha said. Zee ran up the stairs and walked into Brynesha's room. Brynesha was sleep at the time. She woke up when Zee came in her room screaming. They both started to argue. Brynesha then sat back down and Zee poured some water on her and Brynesha punched her in the face. While Brynesha was punching Zee in the face, Zee pinned Brynesha to the bed and tried to punch her. When security came and took Zee off Brynesha, Brynesha started stomping Zee until security took her away . After the two were seperated, Brynesha pushed the security guard down and ran to go fight Zee again. Elliadria ran after Brynesha & held her back.
#ShaBully (Round 2)
Edit
Round 2: After coming from the club, Brynesha was ready to fight. She walked into Zee's room and asked her if she wanted to see her. Zee woke up and stared blankly. Brynesha walked out of the room and Zee got up. Brynesha stood outside the door and her & Zee started going back and forth. Brynesha then runs in the room and gets into Zee's face. Zee pushed Brynesha and Brynesha starting swinging on Zee. Zee tackled her to the bed and started to pin Brynesha so she couldn't swing anymore. Security came and threw them on the ground. Brynesha and Zee started kicking each other until security and Adryan broke it up. At one point during the fight, Brynesha stomped Zee again.
#GERMWARFARE (Round 3)
Edit
Round 3: After kicking Kailie out of the house, Brynesha is feeling some type of way towards Zee. Her and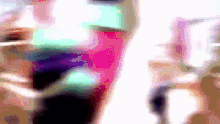 Zee start arguing downstairs. Brynesha begins putting her hands in Zee's face and Zee begins swatting her hand away. Brynesha then swings at Zee and the two start fighting in the phoneroom. When Zee has Brynesha against the wall of the phoneroom, Adryan tries to break it up. Security comes to try and take away Zee, who has a hold of Brynesha's hair and is trying to swing at her. Brynesha sees that Zee fell in the phoneroom chair and swings at Zee's face, but misses.