Beatrice vs. Kat 
is the physical altercation between 
Beatrice Miller
 and 
Kat Florek
 in the fourteenth season's reunion of Bad Girls Club. The fight results in Kat's removal from the stage.
When the girls make fun of Shannon and Shannade during the reunion, Beatrice becomes irritated with the girls and bluntly asks them to stop. She doesn't respect the fact that they are talking about the twins when they aren't on the stage to defend themselves. The girls believe they were 'asked for their opinion,' and Kat encourages Beatrice to fight her. Kat stands up to approach her and the two get into a physical altercation until security comes.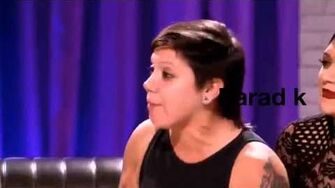 Ad blocker interference detected!
Wikia is a free-to-use site that makes money from advertising. We have a modified experience for viewers using ad blockers

Wikia is not accessible if you've made further modifications. Remove the custom ad blocker rule(s) and the page will load as expected.